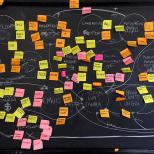 Gain design thinking and foresight skills to enhance business success, positively impact society and manage organizational change.
You'll learn complex problem finding, framing and solving to create sustainable futures. Lead innovation alongside a diverse cohort of peers including entrepreneurs, social scientists, artists, designers and engineers to imagine, plan and develop a better world. This program prepares you to think holistically - exploring, challenging and finding meaning in order to reframe and guide both present and future actions.
Delivery Method
The MDes in Strategic Foresight and Innovation is offered as two options:
a part-time, three-year program
a full-time, two-year program
In the SFI program, you will develop design-thinking skills that include analysis, synthesis and strategic and creative thinking. These skills are critical for professionals in the public and private sectors. This program will develop your expertise in foresight (for example, identifying future problems) and research methodologies. These skills will help you create innovative and future-enhancing solutions in your final research project.
The program will enable you to:
Explore and test innovative methods of organization, creation and production from a human perspective

Develop strategic, innovative and anticipatory solutions (strategic foresight) and implementation plans for design, business or policy innovations, or for organizational or infrastructural change

Navigate complex problems and find solutions that will lead to the development of new and sustainable futures.
Check out the course calendar here for current courses offered.
In this program your learning environment includes:
a diverse student body with access to outstanding faculty and industry experts

a collaborative studio environment in your core classes. You'll work in trans-disciplinary teams on many projects

an advisory committee of faculty and, in the case of real-world projects, public or private sector professionals will support and guide your major project

guest lectures and critiques from professional strategists and foresight experts
You'll take part in guest lectures and critiques from professional strategists and foresight experts from a variety of industries tackling the challenges of the future.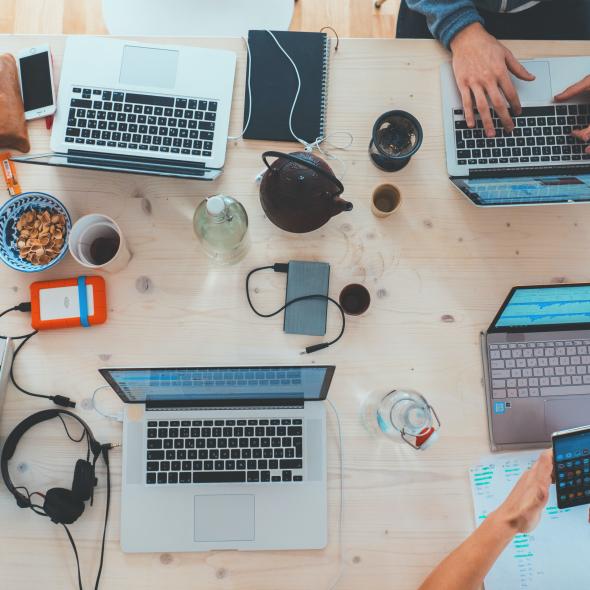 Strategic Foresight & Innovation Forum
Discover the students of the SFI program and read more about their Graduate Major Research Projects.
Program
Strategic Foresight and Innovation
Degree earned
Master of Design (MDes)
Format
Full-time/Part-time
Take the Next Step